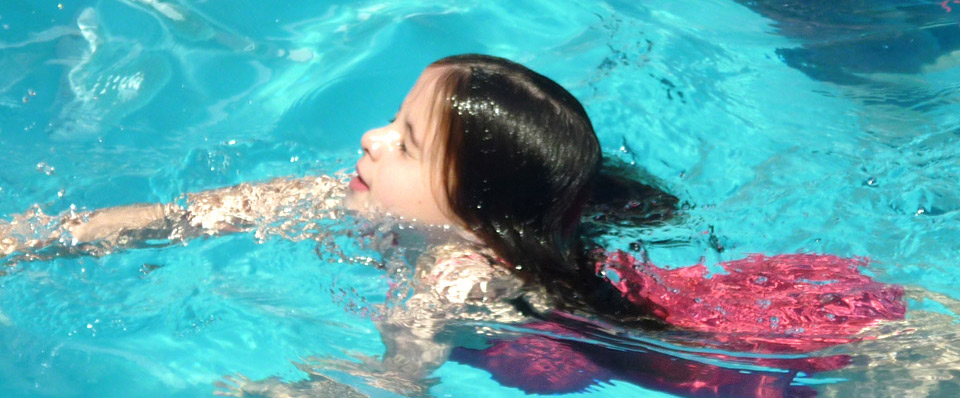 Lessons for 3 to 5 year olds.
Once a child turns three, they have mostly developed the listening skills to be able to come into the water without their carer. This can be an anxious time for them (and you!), but again, it is very rewarding to see them blossom and learn new skills. From this age, classes are limited to 4 people and where possible, I try to keep kids of similar age and ability together. However, please be aware that due to class availability and your own commitments, this may not always be possible.
From this age, we gently start to build on skills that the children have learnt with their parents, or if they haven't done the infant program, introduce these skills. Once the children are confident without their parents and are comfortably putting their face in the water, blowing bubbles and generally giving everything a go, we dovetail into the Royal Lifesaving Swim and Survive Program.